Fabulous Unicorn Wooden Puzzle

:

Fabulous Unicorn is a special member of fairy tales. A symbol of purity and grace, she is ready to share her secrets with you. So all you need to do is assemble it completely.

When assembling this unique puzzle, you will discover its fantasy universe. Each piece of the puzzle reveals it as it goes. You will find figures from the marvelous world in which Fabulous Unicorn takes full part.

Our Fabulous Unicorn will allow you to spend interesting and fun time with the whole family. The moments of complicity will thus be there. Its decorative aspect will not leave you indifferent!

About our wooden puzzle:
Every single piece of puzzle has a unique shape that does not repeat through the set. A huge variety of shapes and colors give you memorable moments while you're having fun with your family and friends.
This is a perfect and special gift: Each puzzle comes in a beautiful wooden box, which makes it a perfect gift for any holiday. This is the best gift for kids and adults as you are not only giving a wooden puzzle, but you are also giving an emotion.
We create the models for all ages, bringing families and friends together.
Adults use it as a way to relieve stress after a long day at work and change the activity. The Puzzles work out your brain and strengthen your mind. It's great for kids as it helps them to improve fine motor skills, problem-solving skills and keep the child busy and engaged productively.
Decorate Your Room: Brights colors and details of the animal puzzle can be a perfect decoration for your bedroom, kitchen or living room.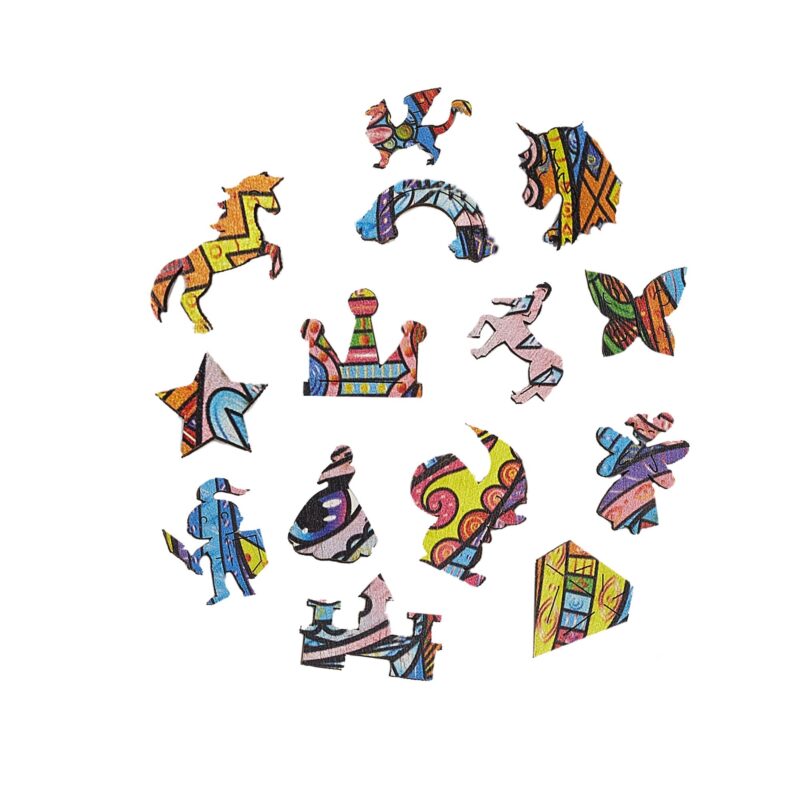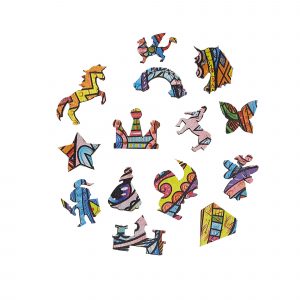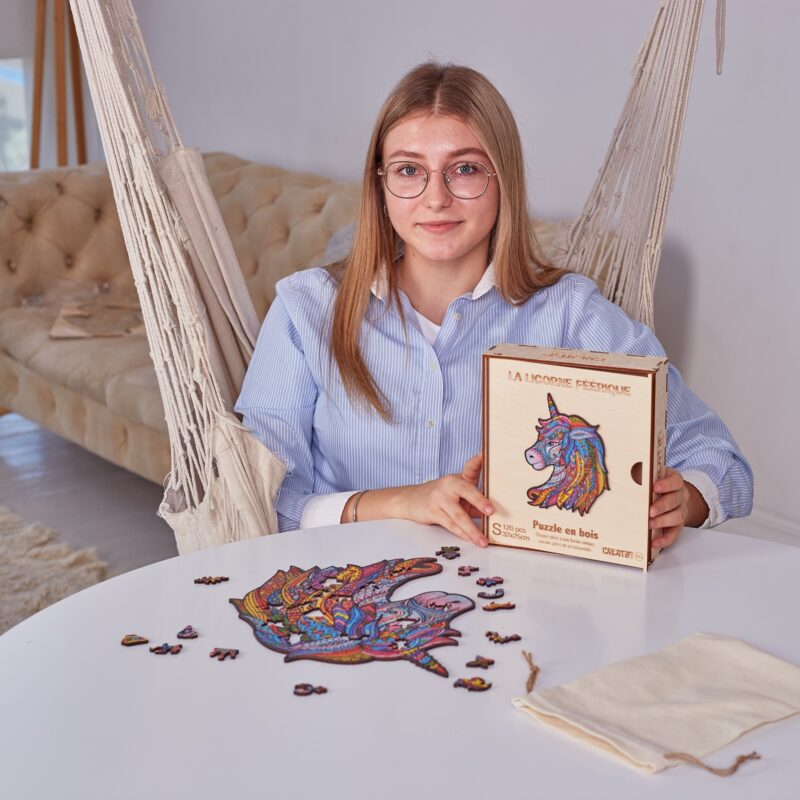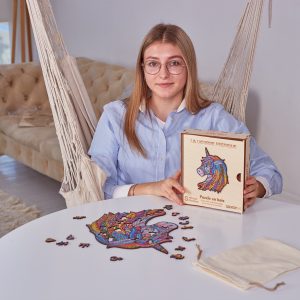 🧩 The puzzle itself is made of 4 mm wooden plywood cut using a high precision laser. This ensures that all parts fit together perfectly.
🧩 Each piece is so nice to hold in your hands, they have an amazing texture that pleases the eye. The aroma of natural wood will create a special magic while assembling the puzzle. Even after a while, the puzzle does not lose its colors and retains its original appearance.
CreatifWood ships worldwide from our warehouse in France (no Dropshipping!)