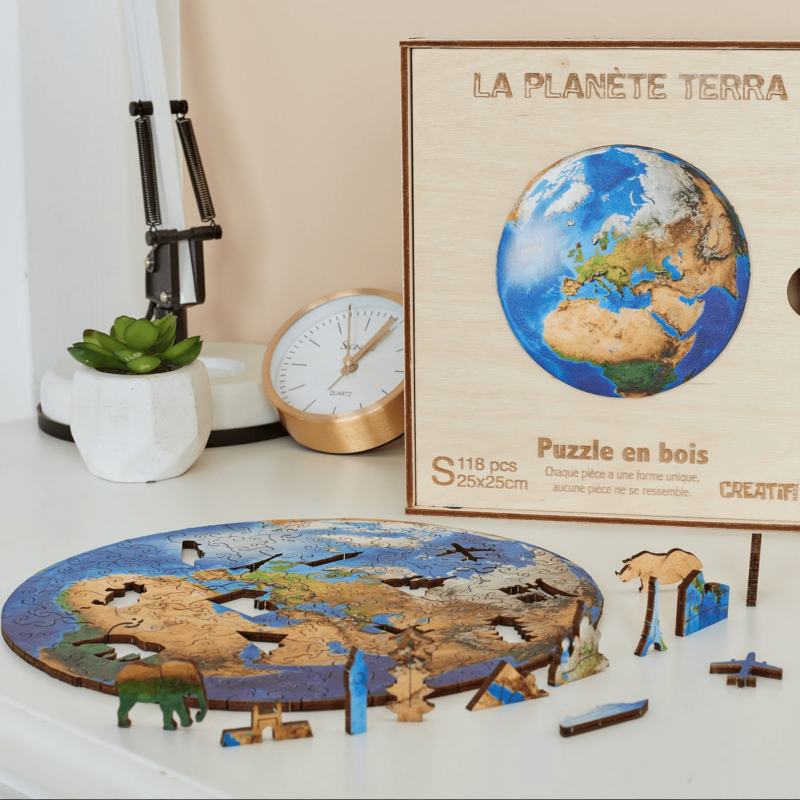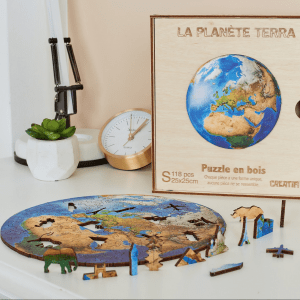 U
nic &

O

riginal

, the color and more!
A Franco-Ukrainian family business, our team offers exclusive products with a common thread: originality combined with wood, the natural material par excellence, at the service of quality.
Understanding the impatience to be able to handle our creations, and in accordance with our requirements and values, we ensure and offer a fast delivery in 2-4 working days!
The production of our products is based in Ukraine.
Creative'Puzzle:
The alliance of the imagination illustrated by this innovative concept of small animals making it possible to form a larger one – to tell stories – and on the other hand, very colorful wooden pieces resulting in one puzzle at a time original and decorative; definitely allows you to combine business with pleasure!
The result is there and we are very proud of it. Unconventional puzzles, all in wood and very colorful!
Our daily motto is illustrated in the puzzle that you will soon be holding in your hands
Puzzles are our passion and we are committed to delivering high quality puzzles, which is why we check every puzzle.
The puzzles are made with 4mm plywood and use advanced printing technology for vibrant colors.
Puzzles are made in Ukraine, we ship from France.
The pieces are cut into the shapes of recognizable objects, such as people, animals or complex geometric shapes.
Carefully designed pieces are made to match the theme of each puzzle image.
Our puzzles are designed to provide hours of non-digital entertainment, as a social experience for friends and family to spend quality time together. It's the perfect group activity.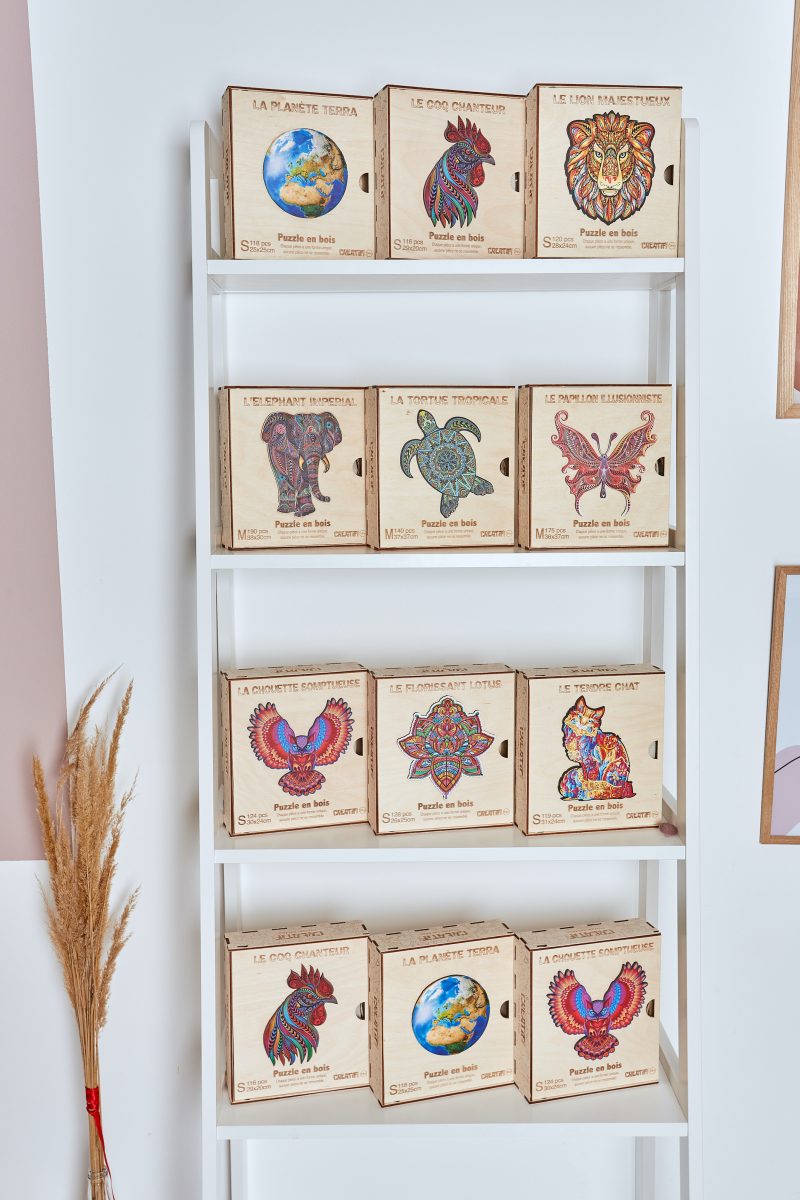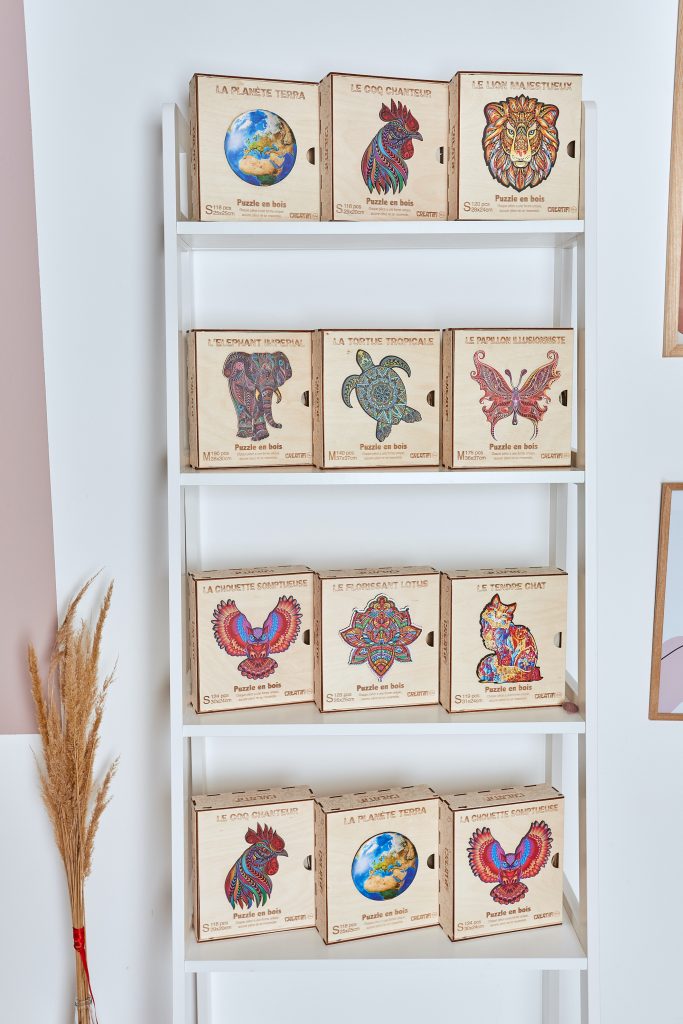 Creative'Note:
Our Notebooks and Sketchbooks have the mission of reminding you on a daily basis that just like your thoughts and inspirations that you will find there, you are unique.
Always close at hand, the reassuring and pleasant touch of wood allows you to regain control over the time which passes inexorably.
Indeed , the desire to feel the mine of the pencil on the paper is quickly felt, it is the call of the taste of the authentic!
Essential companion, the simplicity and reliability of the design will allow you to quickly and effortlessly change the pad of paper once exhausted.
Perfect for those who like to leave their thoughts or sketches on paper. anything written or drawn can become unique and ingenious!