3D Wooden World Map Graphite – discover the natural beauty of wood with the CREATIFWOOD 3D Wooden World Map
If you think your home or workspace doesn't have its centerpiece yet, you've come to the right place. A wooden world map is an artistic and decorative representation of the earth on a wooden support.
These wooden map can be used as a decorative element in a home, office or classroom. They can also be used as interactive wall maps, with pins or magnets to mark places visited or destinations desired.
The map adds a touch of natural warmth and elegance, giving a handcrafted, authentic feel. What's more, it can be an inspiring visual reminder of places visited or dream destinations.
This wooden world map is also an ideal gift for travelers and home decor lovers. Gift it to your loved ones and let them discover the wonders of the world from the comfort of their home.
Specification:
Made of high quality birch plywood with perfect engraving this map is both durable and stylish. With a thickness of 4 to 9 mm, it is solid and resistant.
Language on the map – French/English
The map is available in three different sizes to fit your space. Choose the one that best suits your tastes and needs:
M: 100 cm *70 cm
L: 150 cm *105 cm
🇺🇦 Made in Ukraine
The map is extremely detailed with the engraving of: Names of countries, cities and borders, states of the United States, Canadian provinces and Australian states.
The map consists of:
– Continents: North America, South America, Europe, Africa, Australia, Antarctica
– Greenland and various smaller islands.
– Compass, 2 planes, ship, anchor, whale, ocean names
Islands included in map:
Aruba, Azores, Bahamas, Bali, Borneo, Cape Verde, Cyprus, Corsica, Crete, Cuba, Fiji, Galapagos, Great Britain, Barbados, Greenland, Hawaii, Hispaniola (Dominican Republic & Haiti), Mauritius, Canary Islands, Faroe Islands, Falkland Islands, Solomon Islands, Pagues Island, Caribbean Islands, Indonesia, Ireland, Iceland, Jamaica, Japan (Hokkaido, Honshu), Java, Madagascar, Maldives, Malta, New Guinea, New Caledonia, New Zealand, New Zealand, Lesser Sunda Islands, Philippines, Puerto Rico, Reunion, Sakhalin, Sardinia, Seychelles, Sicily, Sri Lanka, Sumatra, Sulawesi, Tahiti, Taiwan, Newfoundland, Tasmania, Vancouver, Wellington, 10 islands without additional name.
Please note: the map is not a geographical map, it is a decorative element: some small countries and islands can be omitted because of the scale problem.
To install this 3D wooden world map all you need is a little enthusiasm and a few hours of fun! Everything else is provided!
You just need to follow the steps :
Attach corner stencil #1 to the top left. Then measure the distance according to the size of your map (S,M). Then attach stencil #2 in the upper right corner.
Lay out all the parts of the map on a flat surface.
Cut 2 cm pieces of double-sided tape. Stick the pieces of double-sided tape to each piece of the map.
Start attaching the pieces to the wall with the outer parts (North America and Russia). Attach the rest of the pieces, enjoy the assembly and have fun reviewing your geography! 🙂
Add a touch of personality to your walls with this beautiful wooden world map. And for travelers, use push pins to mark the countries you've visited, creating a unique map full of memories.
Make your room or space special and unique !
✈️  Travel and mark countries you have visited with the pins !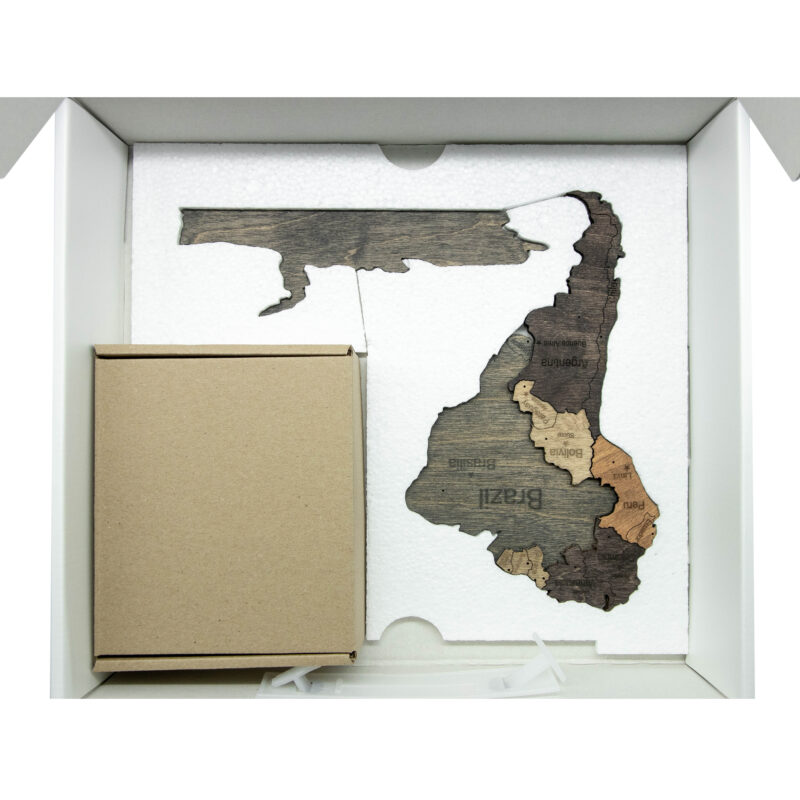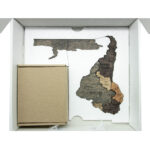 Wooden map: continents and islands (with country names and borders), Antarctica, wooden planes, boats and a compass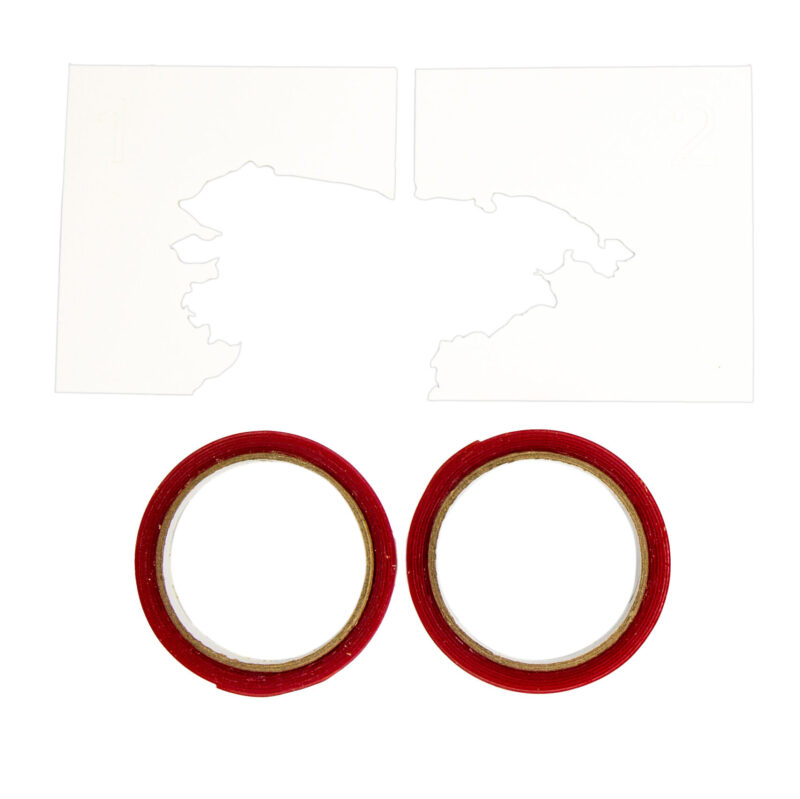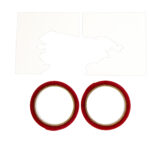 Double-sided adhesive tape for wall mounting, corner stencils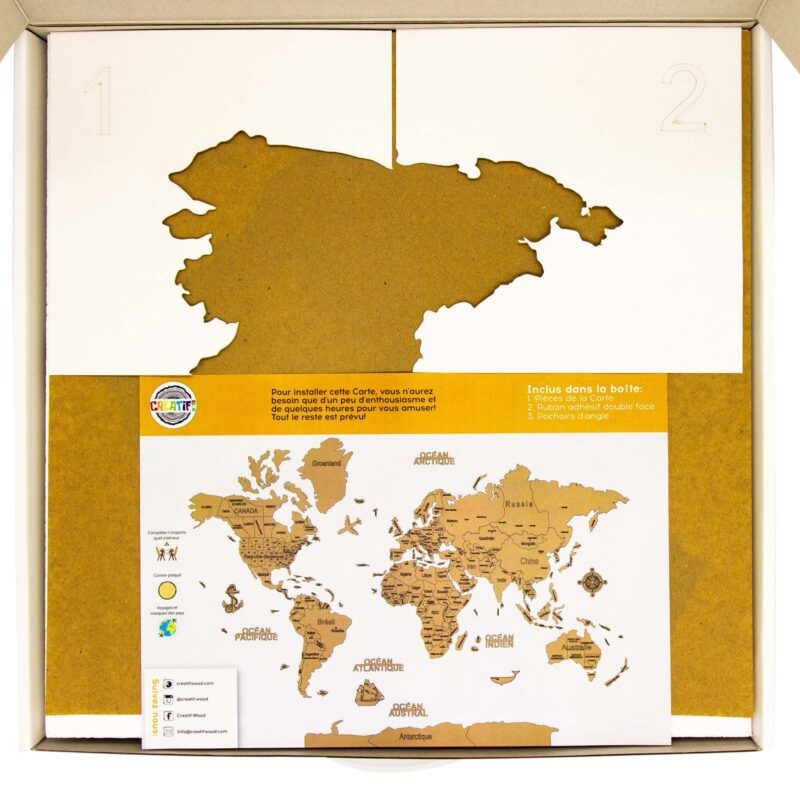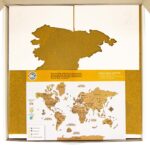 Installation instructions
How do I attach the map to a wall?
Our maps come with special double-sided adhesive tape strong enough to hold the map pieces to the wall.
Is it possible to remove the map from the wall and reassemble it without damaging it?
Si vous voulez l'enlever de votre mur, vous aurez besoin d'un sèche-cheveux. Dirigez le flux d'air entre un morceau de carte et le mur, attendez un peu et retirez-les un par un. Pour réinstaller la carte, vous devrez acheter plus de ruban adhésif, l'ancien ne fonctionnera pas.
What should I do to take care of the map?
There are no specific rules. However, there are a few recommendations: avoid placing the map in humid areas or exposed to direct sunlight and avoid applying abrasive substances to its surface.
I want to order several maps
Write to us at info@creatifwood.com and you will receive a personalized quote within 24 hours.